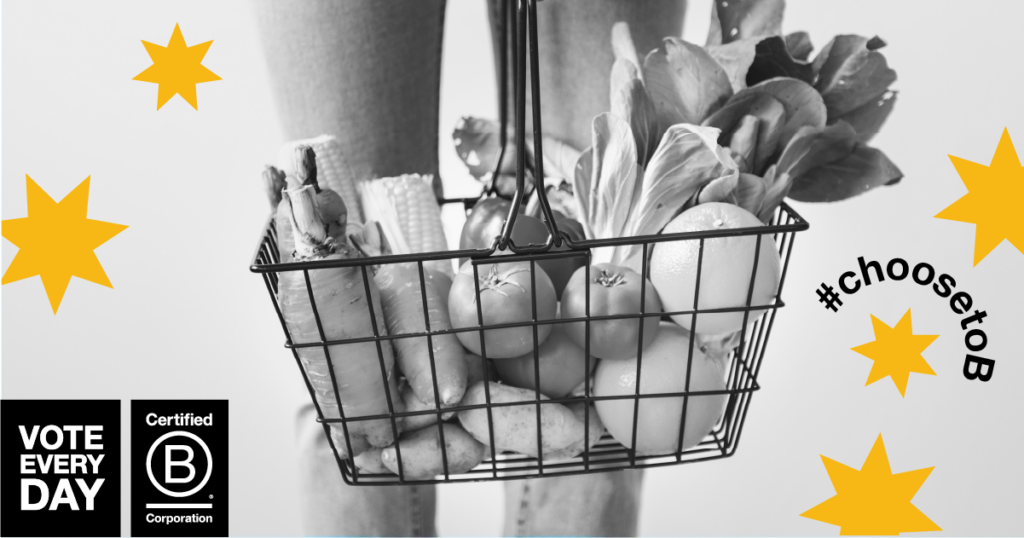 If you care about the people, processes, ingredients, and the social and environmental impact behind the food you consume, supporting certified B Corps is as easy as going to your local grocery store. Certified B Corps must meet the highest standards of social and environmental performance, public transparency, and corporate governance. Unlike fair trade and other sustainability certifications that vouch for a specific aspect of a company's supply chain or production process, the B Corps certification applies to the company as a whole.
This post highlights a few B Corps that you can find in the aisles of your local supermarket or grocery store. Some are well-known national brands, whereas others are locally based companies that you should get to know. Read on to find out what makes each company unique.
Certified Since 2017
Local Company: Baltimore, MD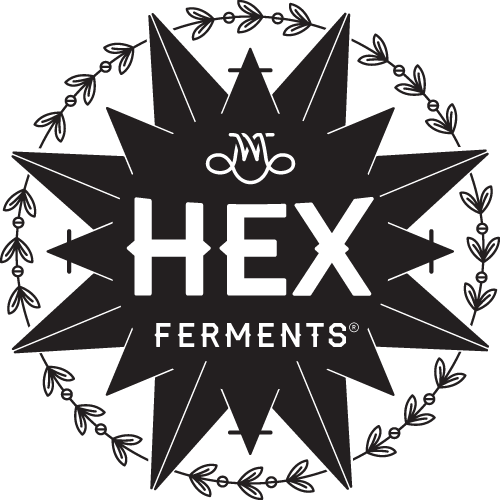 This homegrown, Baltimore-based B Corp produces organic fermented foods—including kimchi, kombucha, and sauerkraut—using organic, locally sourced produce. Fermentation not only transforms foods' flavors, but it also enhances their digestibility and nutrients such as naturally occurring probiotics. B Lab recognized Hex in 2018 as a Best for the World B Corp Honoree in the Environment category, a designation that recognizes the top-performing B Corps in specific impact areas. Hex does not use any plastics in its production or fermentation process, runs on 100% wind power, and has a bottle exchange program that keeps thousands of pounds of glass out of waste and recycling systems.
Certified Since 2018
Danone is one of the most widely recognized global food companies. Its Danone North America subsidiary is a legally incorporated public benefit corporation and Certified B Corps that represents more than 15% of the global Danone business. Danone North America includes brands like Silk, So Delicious, Horizon, Wallaby Organic, Earthbound Farm, Activia, and Danimals. It is the top organic food maker and a leading plant-based food and beverage manufacturer in the United States, as well as the largest B Corp and public benefit corporation in the world.
Certified Since 2016
Local Company: Bethesda, MD
Dress It Up Dressing is a woman-owned, Bethesda-based B Corp committed to producing high-quality salad dressings. The product reflects its founder's passion for sustainability, quality ingredients, and community issues. Dress It Up Dressing embraces socially and environmentally sustainable sourcing in its supply chains. It also partners with community groups to support access to healthy foods for schools and children. B Lab recognized the company as a Best for the World B Corp in the Governance category in 2017 and 2018.
Certified in 2016
Ripple is sure to become your new favorite milk alternative. The founders of Ripple set out to create milk that was creamy like cow's milk, nutritious, and had a minimal environmental footprint. Ripple has succeeded by creating a pea protein-based milk. It has less than half the sugar of dairy milk and equivalent protein (8 grams per serving). In addition to their great nutritional profile, peas have a small environmental footprint. To top it off, Ripple's bottles are made from 100% post-consumer recycled plastic.